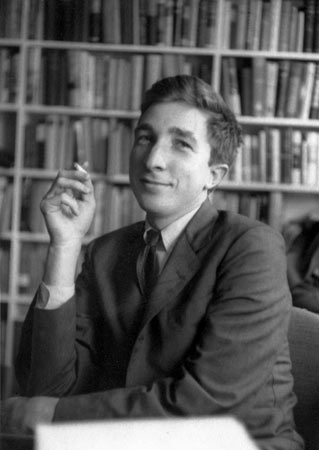 "Writers," John Updike wrote in 1986 for an essay in The New York Times, "take words seriously—perhaps the last professional class that does—and they struggle to steer their own through the crosswinds of meddling editors and careless typesetters and obtuse and malevolent reviewers into the lap of the ideal reader."
Taking Updike's words very seriously, the John Updike Society has scheduled its first biennial conference to take place at Alvernia University, in Updike's birthplace, Reading, Pa., October 1 through 3. The author Ann Beattie and her husband, the artist Lincoln Perry, will be keynote speakers at the event, which will be devoted to Updike's novel Rabbit, Run, on the book's 50th anniversary.
The keynote speeches and panels including Updike family members and classmates of the author will be free and open to the public, organizers say. Updike Society members will have access to panels featuring papers by 24 scholars from seven countries, and can join tours related to Updike's life and writings.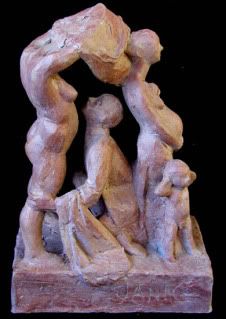 Beattie, whose story "Janus" was picked by Updike for inclusion in The Best American Short Stories of the Century collection, will talk about Updike's short fiction. Perry has exhibited works (paintings and sculpture) inspired by Updike's Rabbit books.
Rabbit, Run is set in Brewer, a fictional town modeled on Reading, where Updike worked summers as a copy boy for the Reading Eagle.
The Updike Society was founded shortly after Updike's death in January last year.
Here is more information about the conference, and here is more information about the Updike Society. –Alexander C. Kafka
Photos:
1. John Updike, circa 1960, from the Guardian.
2. Lincoln Perry's "Rabbit I"
Return to Top