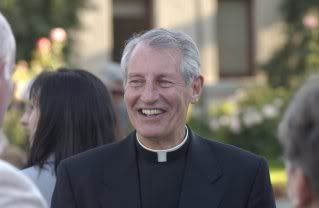 I was fascinated by Paul Fain's July 20 piece in the Chronicle that asked "Why Do Few Provosts Want to be Presidents?"
Becoming a provost has traditionally been the natural route to a presidency, although surely not all provosts aspire to the highest leadership position. But Fain's piece suggests that there has been a significant decline in the overall interest of provosts in becoming presidents. A recent Council of Independent Colleges survey showed that fewer than one-fourth of the provosts at smaller private institutions planned to seek a presidency. This is a limited sample of higher education as a whole, of course, but it represents an important group of high quality institutions, and CIC president Rich Ekman is quoted as saying that "All but the most prestigious institutions" face "a shrinking talent pool of potential presidents." The survey showed that three-quarters of the provosts explained their reluctance to be promoted in terms of "the unappealing nature of presidents' work." But Ekman's puzzled observation on this finding is that "you would think that provosts would see the joy of the presidency." I wonder how many readers share this reaction? I don't.
To the contrary, it seems to me remarkable that so many people still want to be college and university presidents. Admittedly, a handful of institutional CEOs are very well-paid (frequently, in my judgment, over-paid), and quite a few receive attractive perks — free housing and cars, club memberships, retirement incentives and the like. But as one-fourth of the provosts noted in the survey, presidents also live "in a fishbowl" and face extraordinary "time demands." Presidencies are quite different across the range of higher education institutions, of course, but on the whole the president's job has been reduced to fundraiser in chief, and cultivator of trustee relations. At the university level, the president typically has forfeited his or her role as the educational leader of the institution, and indeed he or she may have little influence over the broadest range of policy issues in a complex institution. College presidents are much more likely to retain their traditional leadership functions, but most of them are similarly burdened with the challenge of fundraising.
In this situation, I think provosts (and others in leadership positions) are wise to doubt that there is joy in college Mudville. I haven't been a member of a presidential search committee for more than a decade, but it was certainly my impression when I was part of the process that the quality of the pool of candidates was, to be generous, thin. I remember commenting to our search firm consultant that a particular provost who had applied for our position seemed very poorly qualified. "He is challenged," was the response, "but just wait and see. He'll get a presidency soon. The pool is so thin that almost all of the job seekers will find a presidency." And, sure enough, this sad fellow did indeed become the president of a major state university the next year. Demand apparently still exceeds supply in educational leadership. My conclusion from reading Fain's report of the CIC survey is that if we want to improve supply, we ought to make the job more rewarding—not in financial terms, but by restoring educational leadership to the presidential job description. We have to make the job one that a serious scholar and teacher can aspire to.
But what makes our profession so rewarding is the significant number of individuals who break the mold, and exceed all of our expectations. We lost such a person ten days ago, with the all too early death of my friend, Father Paul Locatelli, S.J.. of Santa Clara University. Paul was an extraordinary person in every way. A leading member of the Jesuit Order, Paul was trained as a C.P.A., and was a highly successful Professor of Accounting at Santa Clara for many years. He was, by all accounts a great teacher. He was manifestly a talented academic leader, who served his university as Dean of the Business School and then as Academic Vice President (so he was a provost), before assuming the Presidency of Santa Clara in 1988, and serving for 20 years before resigning (to serve the Church in Rome) in 2008. He is widely (and, I think, correctly) seen as the person who led Santa Clara into the educational Big Leagues, and secured for the university the fine academic reputation that it currently holds. Paul had it all—he was an excellent scholar and teacher, he served one educational institution for his entire career, he had significant organizational and leadership skills, and he was a moral exemplar for students, faculty and staff.
I served with Paul for a number of years on the board of IES Abroad, a leading study-abroad consortium based in Chicago. The board met at one of our foreign sites at least once a year, so I had the chance to travel and have long conversations with Paul. He had wonderful judgment on institutional matters, and was generally considered by our board colleagues as the wisest of the group. I learned a lot from Paul in our discussions about undergraduate education, religious education, and life. His loss has been deeply felt at Santa Clara, and by everyone who worked with Paul in higher education.
I will certainly miss him very much, but his example gives me hope for leadership in higher education. If we can continue to seek out the brightest, most talented, most educationally committed and morally sensitive of our colleagues, surely we will find the presidents we need, and deserve. There are many such people in our ranks.