Bending the Rules for Drug Approval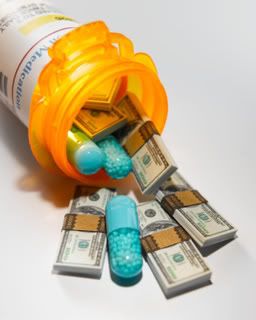 When the next administration takes office, reconstruction of the Food and Drug Administration should receive high priority and generous resources. That we've dodged a pharmaceutical catastrophe from neglect of this indispensable guardian of safe medicine is merely good luck. Fresh evidence of the FDA's decline comes in a new report, FDA's Oversight of the Promotion of Drugs for Off-Label Uses, by the Government Accountability Office, Congress's investigative agency.
"Off-label uses" is the descriptive term for one of the many slippery tactics employed by Big Pharma for evading FDA scrutiny while seemingly abiding by FDA's strict, but poorly enforced, regulations for drug safety and efficacy. When a drug passes FDA's muster, it is approved only for treatment of a specified condition, and for no other use. Look at the eye-straining type in drug advertising and package inserts and you'll find a precise statement of the malady for which the drug has been approved. Space saving is not the purpose of the tiny letters.
Though drugs are approved by the FDA for a particular purpose, and no other, physicians are at liberty to prescribe drugs as they please — regardless of the purpose OK'd by the FDA. Freedom to prescribe is a bow to the sovereignty of the medical profession, though, in fact, the ordinary practitioner is no great authority on pharmacology. The challenge for a pharmaceutical firm seeking to broaden sales of a drug beyond FDA-approved boundaries is to stir up doctors to prescribe the drug for non-approved purposes — i.e. off-label use. This is not hard to do.
Articles have been planted in reputable medical journals reporting favorable outcomes from off-label use of drugs. Though sometimes ghost-written by company hacks or medical mercenaries, these bear the names of reputable researchers and convey authenticity, without acknowledging cash dealings between company and supposed author. Continuing medical education programs, required for maintaining license eligibility, have often been infiltrated by scientist-speakers for hire. The salespeople who visit doctors offices and pass out free samples are tutored in promoting off-label use.
Universities and professional associations frequently spout off about the importance of revealing such conflicts of interest, but few want to play cop or be known for spoiling the racket. NIH regulations clearly require all grantees to report outside annual income in excess of $10,000 to their universities, but many don't, without penalty. Universities tend to be slack about enforcing the rules, as are medical journals that require disclosure of financial dealings relevant to submitted articles.
FDA's efforts to detect and maintain records of off-label promotions have been spotty and inconsistent, the GAO found, with scant effort to prioritize promotional materials on the basis of potential risk. Between 2003 and 2007, FDA issued only 42 regulatory letters in response to off-label promotions, the GAO reports. From first draft to issuance, these letters averaged seven months, while "drug companies that were cited for more serious violations took an average of four months to take the corrective actions requested." During those years, no violations were referred to the Justice Department for enforcement.
As is the custom with GAO reports, the agency under scrutiny was invited to comment. In this instance, the FDA said that it receives 68,000 copies of promotional material in a typical year, and that it's using its limited resources to review them as best as it can.
(Image from Photobucket.com)