Posts by Gina Barreca
September 21, 2010, 10:55 AM ET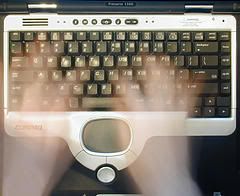 I was thinking and talking about blogs for almost the entire day yesterday.
I should assure you that this is not typical of me, lest you worry and alert the authorities.
But blogging, you see, was the topic of a short interview Monday morning on one of our local radio stations.
Every Monday morning at 7:15 Pete Nicols of WILI-FM calls and tells me what we'll be talking about in 20 minutes—he gives me time to grab a cup of coffee and a cinnamon bun. Pete is incredibly smart, although sometimes as a radio jock he doesn't get to show it, and one of the most erudite and funniest men in Connecticut. We've been doing this routine for years and it's a hoot. As former New Yorkers around the same age, we get each other's references and play well together for the 10 minutes we spend on the air. We're also honest about everything and since no money changes hands, I can really say what I want a...
Read More