Posts by John L. Jackson Jr.
December 20, 2008, 03:20 PM ET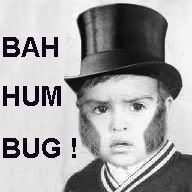 What kind of college admissions office sends out rejection letters the week before the holiday break? I recently found out about one high-school student devastated by just such bad news — and only a few days before she was all set to celebrate Christmas. Something about the timing of that decision just seems heartless to me. I mean, how difficult would it be to have all your letters ready but to send them out in early January, after students have gotten a chance to enjoy the holidays? Is there really any strategic value for the students in getting the bad news now vs. next year? I can't think of a particularly good one.
Now acceptance letters are a different story. Those could certainly go out before the holiday break — to be duly incorporated into the celebratory festivities. But even if the admissions office also has their rejection envelops all licked, stamped, and ready to go, ...
Read More